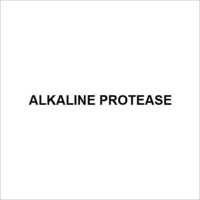 Alkaline Protease
Product Description
Alkaline Protease

TEST

LIMITS

Color

yellow to brown colored liquid

Solubility

Soluble in water

Activity

500000 U/g

Total Viable Count

NMT 30000 cfu/g

Microbial Limit –

E.coli

Should be Absent

Salmonella

Should be Absent

Yeast & Mold

NMT 100 cfu/g
Packing : Alkaline Protease is packed in HDPE/Fibre drum ,25 kg .
Storage &Shelf life:Product is stable for one year when stored below temperature 200C.Store in cool and dry place away direct from sun light.
Allergen Free : Alkaline protease enzyme I produced with GMP,no any allergen present according to guidelines.No any cross contamination in product .(Detail of allergen free statement provided on special request.)
GMO Free : The product Alkaline Protease is GMO free according to directive regulation.