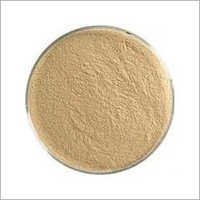 Acid Protease
Product Description
We are a reputed manufacturer of Acid Protease for our widely scattered clients. It is offered in powder form and is obtained by controlled fermentation of Aspergillus Niger. This powder can effectively hydrolyze protein under the low pH condition. Acid Protease is specially used in the industry of wool dyeing, leather softening, alcohol fermentation, juice purification and feed additives etc. This has gained us increasing demands for the same in the market. We offer this at highly reasonable prices among our competitors.

Characteristics

Temperature: 30-50 °C, optimum 40-50 °C.
pH: 2.5-6.0, optimum 2.5-3.5.